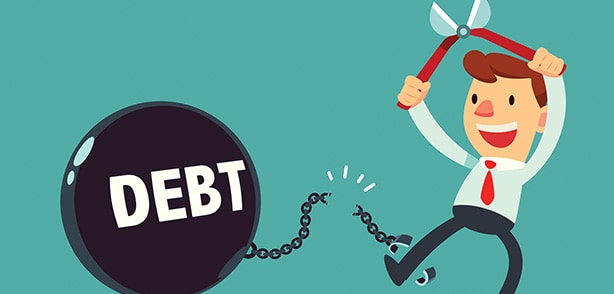 California is expensive, and even more so right now!  We've gathered some simple ways to save a bit during this economic recession.  It may seem impossible with all the economic ups and downs, but it isn't!  Here are some simple tips on ways to save during these times of inflation:
Get a Handle on Debt
Pay down high-interest credit cards.  Researching credit cards can take time and effort, but it's worth it!  Many cards offer great deals like 0% percent APR for a year, but then the interest rates skyrocket.  Don't be fooled, do your research. 
Pay Careful Attention to Groceries
With skyrocketing price increases on staples like eggs (up 40% in July) and butter (up 20%), many consumers are finding that grocery trips are eating up their budgets.  May be a good time to give up pricy brands.  It might be worth your while to shop at discount stores for general needs.  Be sure to monitor your store receipt, that will help you monitor your spending. 
What may seem like a small saving at first, may add up to a much bigger saving by the end of the year.   
Get Your Subscriptions Under Control
Online subscription services are a top place to cut costs, experts agree. Before you sign up for anything, be sure to check out the cancellation and refund policies. Many companies make cancellations and refunds difficult.  It can be confusing and seemingly endless just to quit them.  Reach out to your neighbours for advice or help if you are having troubles figuring this out. 
Make sure the subscriptions you pay for are the ones you use often.  Cut back on the ones you don't use as often, don't get stuck paying for what you don't need.
Be Vigilant About Health Costs
Advocate for yourself when you must see a doctor, don't let them refer you to the most expensive doctors.  Health care providers are always going to advocate for you about best ways to save.  When you fill a prescription be clear you'd rather have generics for your prescription.  Most importantly, this is a cost you can avoid completely!  Pay attention to your health, be mindful about what you eat, exercise, get sleep. 
Cut back on energy bills
One of the areas facing the highest rates of inflation is energy. The high costs of utilities like water and electricity can chip away at potential savings. You can save on energy, especially during the hotter months, with a few simple lifestyle changes. Plus, doing so helps reduce the overall consumption of limited resources and contributes to building a greener nation.
The U.S. Department of Energy offers a guide with numerous tips for reducing utility bills. Here are several of those pointers:
Save up to 10 percent on heating and cooling by turning the thermostat down seven to 10 degrees Fahrenheit for eight hours a day during the fall and winter or turning it up during spring and summer.
Put scraped dishes in the dishwasher instead of hand washing them, and only run the dishwasher when it's full.
Cover and wrap foods in the refrigerator to prevent moisture from being released, which can reduce how much energy is needed by the refrigerator's compressor.
Use small appliances (such as microwaves and toaster ovens) for small meals, rather than a large stove or oven, which can save on cooling costs during the summer by generating less heat.
When doing laundry, using warm water instead of hot water can cut the amount of energy used for the load in half.
Unplug electronics when not in use or use advanced power strips that prevent the electronics from drawing energy when turned off. Electronics that use up energy when turned off can add 10 percent more to a monthly electric bill.
Switch to energy-efficient LED light bulbs; you can save up to $80 in electricity over the course of the light bulb's lifetime.
For extra cash, consider a side gig
The reality is that we can't completely stop ourselves from making purchases that aren't totally necessary. But it's possible to offset these costs by putting in a little extra effort to pay for them.
Some of the ways you can make some extra cash on your own time include:
House-sitting or babysitting
Dog-walking
Filling out paid surveys, such as with Survey Junkie
Reselling your clothes or furniture
Teaching English to children in different countries with programs such as VIP Kid (you don't even need to speak another language)
Freelance writing
Look for side hustles or gig work that aligns with your interests. Then, you can generate more income while also developing skills in something you're passionate about.
Managing rising costs and economic uncertainty are not easy, but these methods are worth considering when trying to save some money.  Don't try to do all these things at once, implement various ideas to try and be thrifty.  For more great ideas visit:
https://www.legalzoom.com/articles/7-ways-to-save-money-during-a-recession-or-to-offset-inflation
https://www.bankrate.com/banking/savings/ways-to-protect-your-savings-from-inflation/
Compass for Affordable Housing is committed to providing residents of affordable housing with a range of services including finance and health education and youth programs.  Visit our website to contribute today!