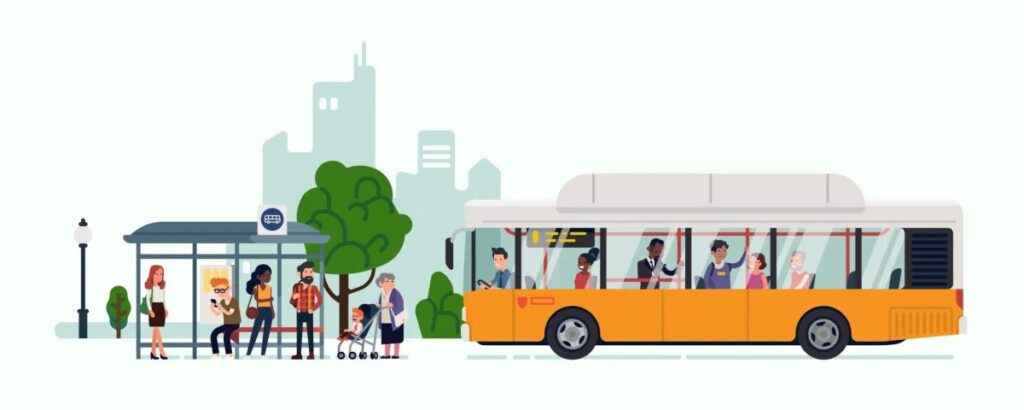 As our youth get back to school, San Diego County public transit is offering some great opportunities for free public transit.  Check out three of these opportunities below:
Youth Opportunity Pass Program: Youth Ride Free with PRONTO
All riders 18 & under will be able to ride MTS and North County Transit District (NCTD) services for FREE with a Youth PRONTO app account, or a Youth PRONTO card. The Youth Opportunity Pass is a pilot program, sponsored by the San Diego Association of Governments (SANDAG) and County of San Diego, through June 30, 2024.
To be eligible for the Youth Opportunity Pass, riders 18 & under must have a Youth PRONTO app account, or a PRONTO Youth card, and travel with proof of eligibility. (Kids 5 & under ride MTS and NCTD free at all times, and don't need a card or proof of eligibility.)
Assisting San Diego County residents with barriers to mobility to achieve independence through coordination of transportation services. RideFACTNOW 
Beginning on June 1,2023, SANDAG and FACT are proud to offer a unique and exciting new specialized transportation service called RideFACTNOW for San Diego County residents with disabilities using a mobility device in need of a wheelchair accessible van (WAV.)  This on-demand para-transit service operates on a same-day basis, with as little as one-hour notice.
RideFACTNOW costs $10 for a one-way ride.
Please call us at 1-888-924-3228 for information, or to request a ride.
RideFACTNOW is funded by SANDAG's Access for All Cycle-1 grant and operated by FACT. For more information please go to https://factsd.org/
Metrolink's Kids Ride Free on Weekends deal means every weekend, up to three children ages 17 and under can travel anywhere on the Metrolink system with a paying adult. The Kids Ride Free Weekends is a promotion that offers free train rides for children 17 years old and younger on Saturdays and Sundays when accompanied by a fare-paying adult. Kids Ride Free Weekends provides families an affordable way to take a weekend day trip to explore Southern California destinations on Metrolink – and avoid the stress of traffic.
Find a list of destinations with FREE admission HERE or visit the EXPLORE page to find over 300 other destinations across Southern California, all accessible via Metrolink. Best of all, adults ride for just $10 with the Weekend Day Pass, only available for purchase on Saturday or Sunday, making it more affordable than ever to take a family rail trip.
For more information please go to: https://metrolinktrains.com/ticketsOverview/discounts/current-promotions/kids-ride-free/