Hackers are smarter and trickier then ever.      They create e-mails that LOOK legit, but are             FALSE and can create big problems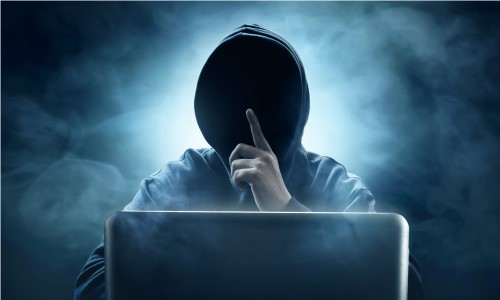 "The scary fact is that human error is a contributing factor in more than 90% of breaches… humans are the last line of defense.  How are we so easily manipulated into giving the bad guys what they want?  Well, hackers are crafty"
What can you do to protect yourself?
Stay up to date and think twice!  Hackers are smart, and they try their best to fool you.  Stay up to date on recent fraud trends and keep your device security up to date. Avoid giving out personal and business information unless it is a trusted source.
Protect yourself when shopping online!  New technology allows online vendors to ensure customers reasonable security from online theft.  If you doubt the security of the vendor, order the items from another website or by telephone.
Check your bank accounts and credit cards frequently and promptly report any suspicious activity. Do not share your bank account numbers with others, avoid using debt cards, and issue online check rather than handwritten checks.
Beware of phone and text scams. Screen your phone calls, texts and emails, if unsolicited. Never give your bank account, debt or credit card number, PIN or any other financial information to an unknown caller or suspicious email or text message. When in doubt, call the company back at their main phone number that you look up from an independent source.
Use complex passwords. Make sure your passwords include alpha, numeric, special character, lower/upper case letters, and are at least 8 digits long. Do not give out your passwords and if you think someone has a one of your sensitive passwords change your password promptly. Keep passwords in a secure location. If you store personal information and passwords online use a password protected file. Use a passcode on your cell phone.
Other ways to STOP hackers!